Elephant partners with clients to explore the best options for a given project to meet short and long-term goals.
Since 2000, Elephant offers analysis, strategy and development services to companies and organizations looking to differentiate themselves with clear messages, concise branding, a strong web presence and go-to-market tools.
We work in the domains of Health Care, Corporate, Non-Profit Organizations and Culture/Arts.
Your website should communicate the unique qualities and strengths of your organization in such a way that the audience feels drawn in and they want to know more. We build sites that position your brand and message in a clear, concise, easy to navigate way using the best tools and practices in the industry.
To achieve the best results, our team draws on complementary competencies ranging from marketing, business growth and strategy to artistic creation, design and hard coding.
Since 2000, Françoise is President and founder of Elephant, a Website and marketing tools development firm. Francoise developed expertise in both visual art and programmation. She holds a bi-disciplinary Master degree in Computer Science and Art from the University of Montreal. Between 1991 and 2000, Françoise taught multimedia, database and computer science courses at both the university and college levels. On the creative side, Francoise assisted in developing the college curriculum in multimedia at Maisonneuve College in Montreal and received a Felix award for the design of Mara Tremblay's CD titled Le Chihuahua. As a recipient of a NSERC grant, she spent three years in the doctoral multimedia program at the University of British Columbia.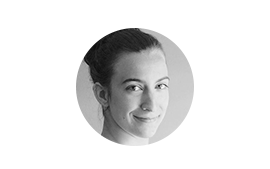 Gabrielle Vézina is a multidisciplinary web developer. She studied Computer Science to become a programmer but she was intensely drawn to integration such that her career took a visual twist. In addition to her expertise with database development, PHP and Javascript coding languages, Gabrielle also has a high proficiency in HTML and CSS languages and has mastered web software and libraries, such as Wordpress and jQuery. Since 2004, her work has been appreciated by many clients such as the National Film Board of Canada, Ville de Montréal and the book publisher La courte échelle. Many of her projects have been rewarded with Boomerang Awards, Quebec's largest award show for Interactive communications. Gabrielle holds a Computer Science degree from Ahuntsic College in Montreal.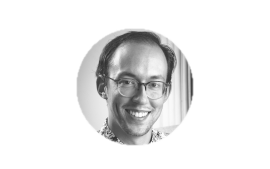 Didier is a Web Developer who has expertise in WordPress and Elementor builder tools as well as Woocommerce, Shopify, and translations tools such as WPML. Didier recently developed an eCommerce solution for campground websites and developed Web Content and Marketing Materials for a variety of websites. He studied Marketing and Communication at HEC Montreal.
Elephant, the ever gentle and wise animal, exemplifies focused power and strength.
Just hearing the word 'elephant' evokes power, honor, stability, patience. In places where they live, the elephant is a symbol used to bring luck, fertility, protection and is thought of as a blessing upon all new projects.
But beyond that, we simply love elephants!